Apprenticeship at Josef Ganter Feinmechanik
If you have a technical interest, enjoy working manually and in a team and are looking to enter the working world directly following a successful time at school, this is the right place for you. Start your professional future with an apprenticeship as a cutting machine operator, subject turning lathes, or as a specialist in metal technology in a dynamic and innovative environment that also offers interesting prospects. You will be supervised by competent trainers in our excellently equipped teaching workshop with high-quality machines. During the apprenticeship, you will receive your own tablet to learn theoretical content and with which you can make ideal use of our e-learning platform. From the second training year, you will go through all the relevant departments in our company and get to know as well as learn to apply the various production processes. In addition to team events and trips for all apprentices, particularly good performances are rewarded with special prizes and visits to our subsidiaries abroad.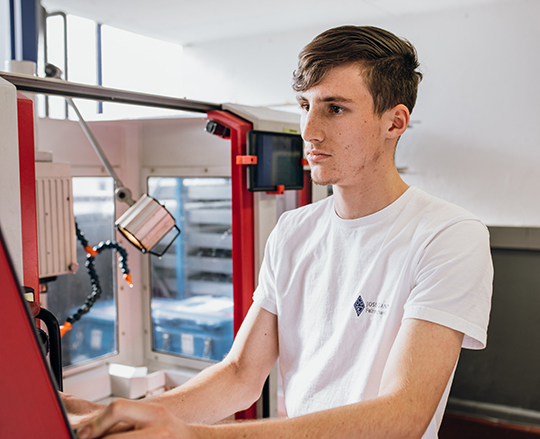 We train young talent in the metal industry to become cutting machine operators, subject turning lathe systems as well as specialists in metal technology (m/f/x). We are currently looking for apprentices for the 2024/25 training year.
You can find more information on this in our apprenticeship booklet.